Civil & Structural Design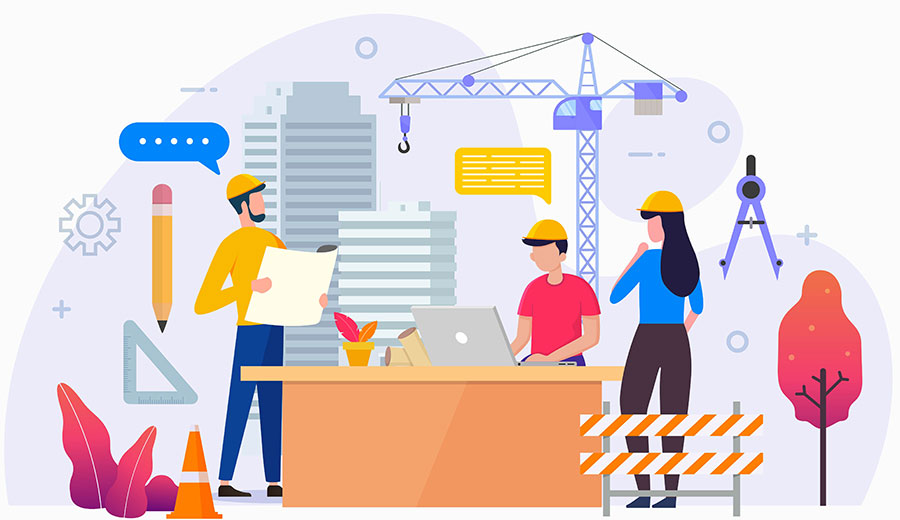 Design of a particular structure, as a project or part of a project, comes in to inception as a need for a purpose creatively imagined by usually the owner (client). The designer's duty is to bring out such imagination in to a set of engineering documents presenting the concept vividly and beautifully along with accurate application of engineering theory. VS Consulting as a designer, have mastered the art of listening to, and communicating back with the client in bringing out as a design what the client needs with great emphasis paid to optimization and constructability.
Being one of the major aspects of Engineering, the design of a structure deserves a vital place in any development project. By leaving it to the hands of professionals similar to us who has expertise in Structural and Civil Engineering Designs for over a decade, one of the most important parts of a project can be conducted with utmost safety, economy, and reliability.
We have experience in the Structural Designing of critical structures including hydropower plants, bridges, access roads, factories, and residential and commercial buildings.
Being specialists in the hydropower sector, due to the inherent challenging project terrains and conditions of the industry, innovative and high-tech Civil and structural design is a standard regime of our services. Geared with experience of completing more than twenty international projects and more than twenty-five local projects, VSC possesses the next generation Civil and structural services that the industry has to offer at the present condition as listed below.
Innovative conceptual and detailed designs against the challenging terrain and environmental conditions
High quality and economical designs according to the international standards
Preparation of detailed drawings of Civil and Mechanical Structures
Preparation of detailed design reports
Finite element 3D modeling based structural analysis and design
Preparation of Detailed BOQ and Engineering Estimate